Check back soon for more press releases!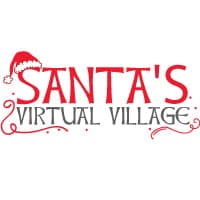 Santa's Virtual Village at Loehmann's Plaza 2020
What: 
Loehmann's Plaza Shopping Center is excited to share a fun Virtual Santa's Village for the entire family to explore and enjoy.  This year the Pandemic has made it difficult to enjoy some of our favorite things such as visiting with Santa, writing to, and receiving a letter from the North Pole along with taking a fun stroll down Santa's Village.
You and yours can log-on to www.shoploehmannsplaza.com/signature-events. Go have some fun and adventures in our Santa's Virtual Village.  Please review the online directory of stores and sign-up to win one of hundreds of gift cards from our merchants.
Santa's Virtual Village will be online today through December 31, 2020.  Make sure you take your photo online and send Santa your wish list.
Want to go shopping now and jump out of virtual fun, come visit us at Loehmann's Plaza: 2577 Fair Oaks Boulevard, Sacramento, CA  95825
When: November 27, 2020 – December 31, 2020
Where: Loehmann's Plaza Shopping Center is located at
2501-2581 Fair Oaks Blvd Sacramento, CA 95825
For More Information:
Visit www.ShopLoehmannsPlaza.com or www.MarketingGuru.com
Like us on Facebook www.facebook.com/LoehmannsPlazaShoppingCenter/
Follow us on Instagram www.instagram.com/LoehmannsPlaza
Kim Kelley-Austin, Marketing Guru
(800) 762-1641 or (916) 235-9396
Kim@MarketingGuru.com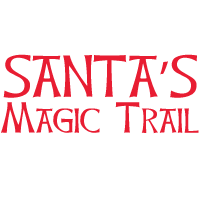 Santa's Magic Trail at Loehmann's Plaza 2020
What: 
During the days of COVID-19 we have lost some of our favorite events and have been unable to visit museums, zoos, and other fun places that we all took for granted.
We want to give our community something to look forward to this holiday season.  We want to celebrate with our guests this year with a fun contactless car parade where nobody leaves empty handed.
On Sunday, November 29, from 5pm – 7pm Loehmann's Plaza and the merchants will be ready to treat you to fun filled festivities down Santa's Magic Trail during Loehmann's Plaza's contactless car parade.  You and your family members will be safely guided down a street filled with magic, nostalgia, street entertainers, gifts for the children, candy, and Santa! In addition, we will be accepting spare change donations with all proceeds benefitting Sacramento's Children's Home.
Please be ready to arrive in your PJ's and prepare to have your photo taken from your car window!  We will have our professional photographer on-site to take pictures of each car.  Enjoy nostalgic inflatables representing holiday movie memories from years gone by—then as you see Santa wave and give his magic fairy your letter making for a perfect end to your drive thru fun. Santa's fairy will make sure he sees what you want for Christmas!
All photos will be available after the event at www.facebook.com/loehmannsplazashoppingcenter.
Please feel free to contact us if you have questions about Santa's Magic Trail at 800.762.1641.
This event is limited to 200 automobiles so you must pre-register to attend.  Visit our event listing at www.facebook.com/loehmannsplazashoppingcenter to register.
When: Sunday, November 29, 2020 | 5:00 pm – 7:00 pm
Where: Loehmann's Plaza Shopping Center is located at
2501-2581 Fair Oaks Blvd Sacramento, CA 95825
For More Information:
Visit www.ShopLoehmannsPlaza.com or www.MarketingGuru.com
Like us on Facebook www.facebook.com/LoehmannsPlazaShoppingCenter/
Follow us on Instagram www.instagram.com/LoehmannsPlaza
Kim Kelley-Austin, Marketing Guru
(800) 762-1641 or (916) 235-9396
Kim@MarketingGuru.com