Check back soon for more details on events!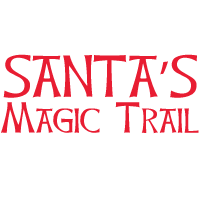 Santa's Magic Trail Contactless Car Parade 2020
Date: Sunday, November 29, 2020
Time: 5 pm – 7 pm
Join us in your vehicle dressed in your favorite holiday PJ's and drive down our contactless Santa's Magic Trail. You and your family will be guided down a street filled with magic, nostalgia, street entertainers, and Santa himself!
Children attendees will receive free gifts and candy from Santa.
Don't forget to bring your letters to Santa as Santa's mailbox will be placed at the curb along the magic trail for easy drop-off! In addition, we will be collecting spare change donations with all proceeds benefiting Sacramento Children's Home. 
(Only children who have RSVP'd will receive a gift from Santa, supplies limited.)
Click Here to RSVP